At RU Student Life, I am the Graphics and Web Assistant. I am responsible for creating documents for people to use and graphics for campaigns relating to student life and student affairs. I also create fun graphics for their social media accounts (@RUStudentLife) and assist with work relating to their websites. I have great mentors and team members here who challenge my creative and design thinking. I am also able to learn more about following brand guides and creating assets for the team to use on all print and digital material. Below, you will see some of the work I have created that can be seen all over socials and on Ryerson's campus.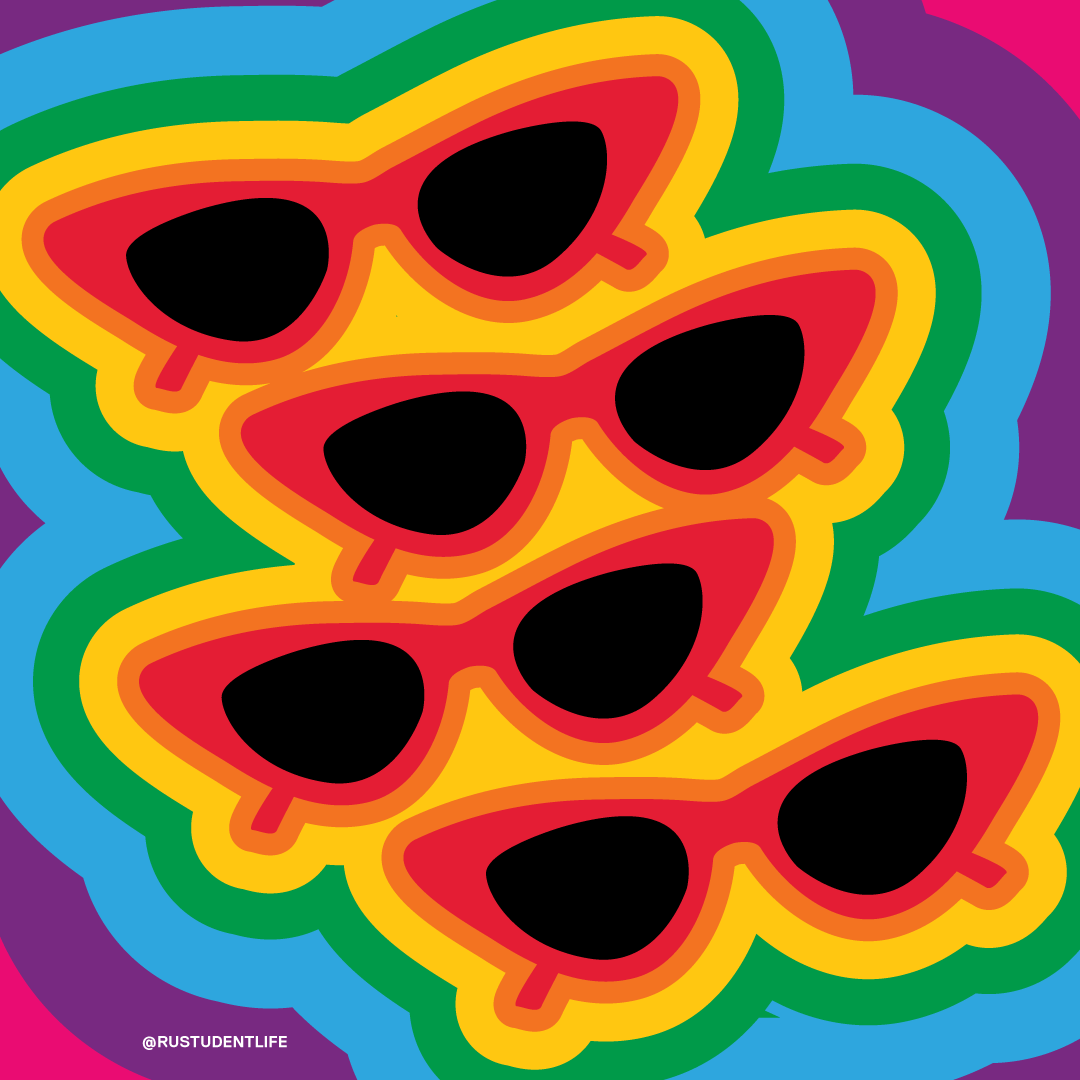 These are some fun graphics for Canada Day and the start of summer with Pride weekend approaching that are posted on @RUStudentLife's Instagram account.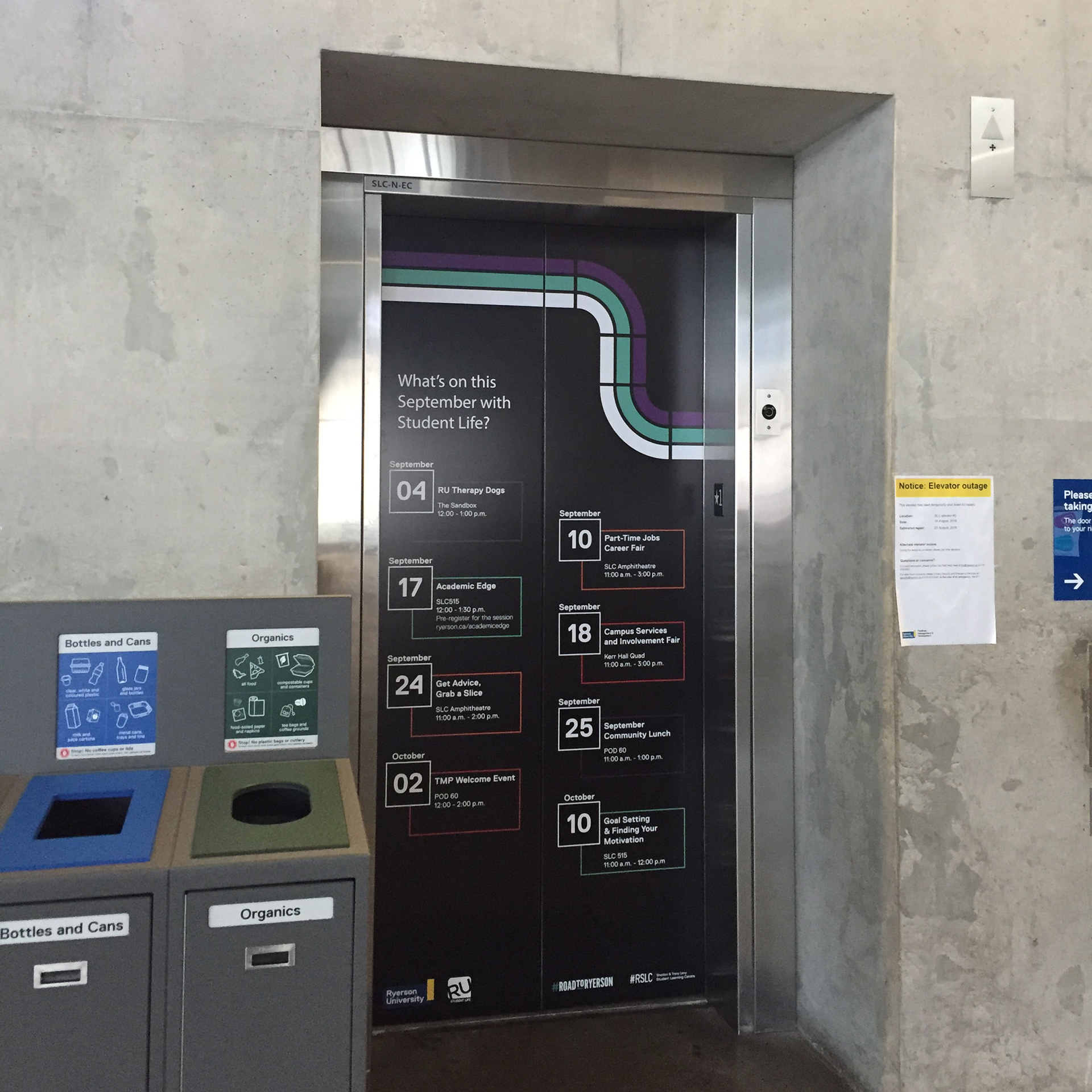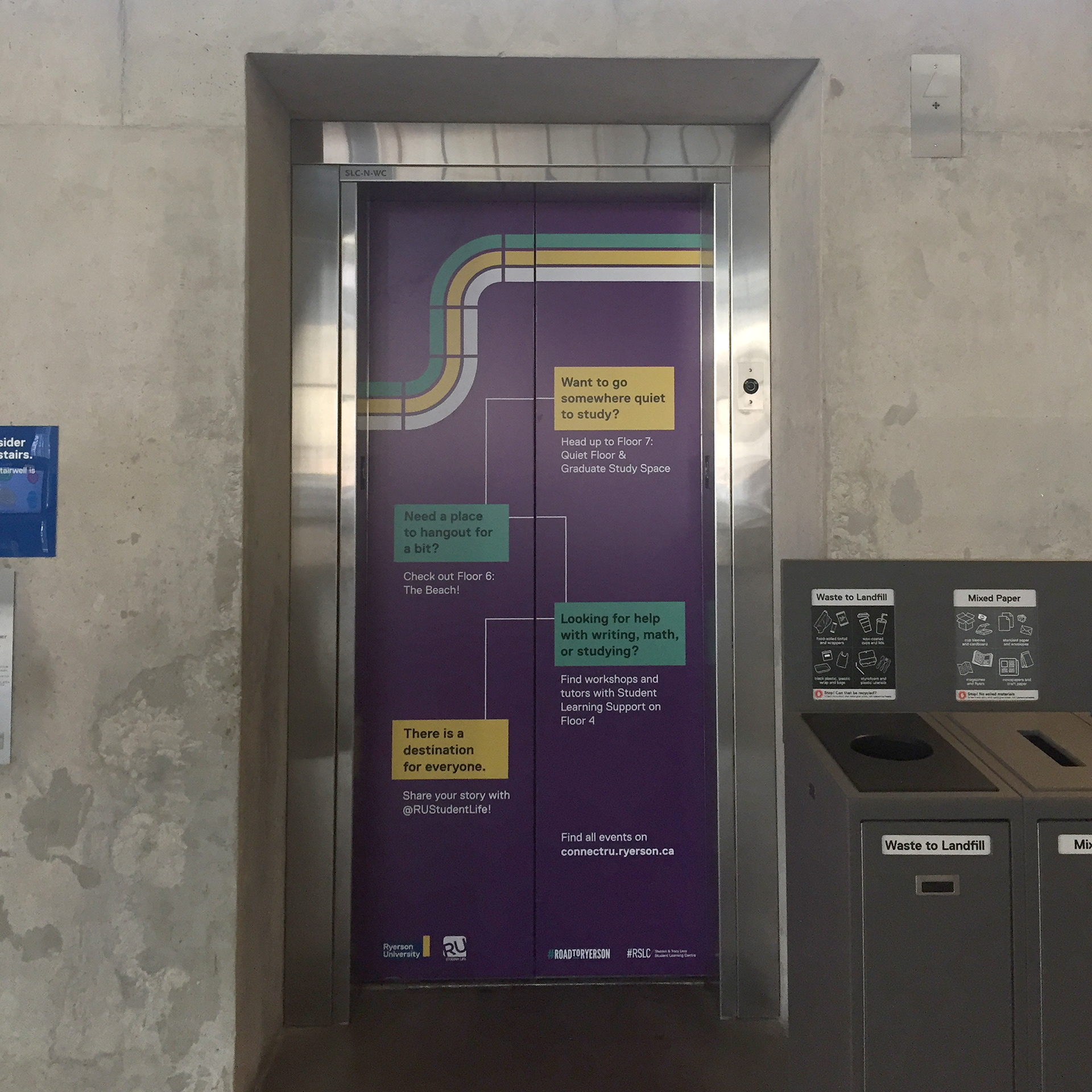 Here are some elevator activations I created for the elevators located in the Student Learning Centre (SLC), one of Ryerson University's most popular spots to study and to hang out. The elevators are highlighting events for the new school year and is also showcasing the different floors for people who don't know where to go.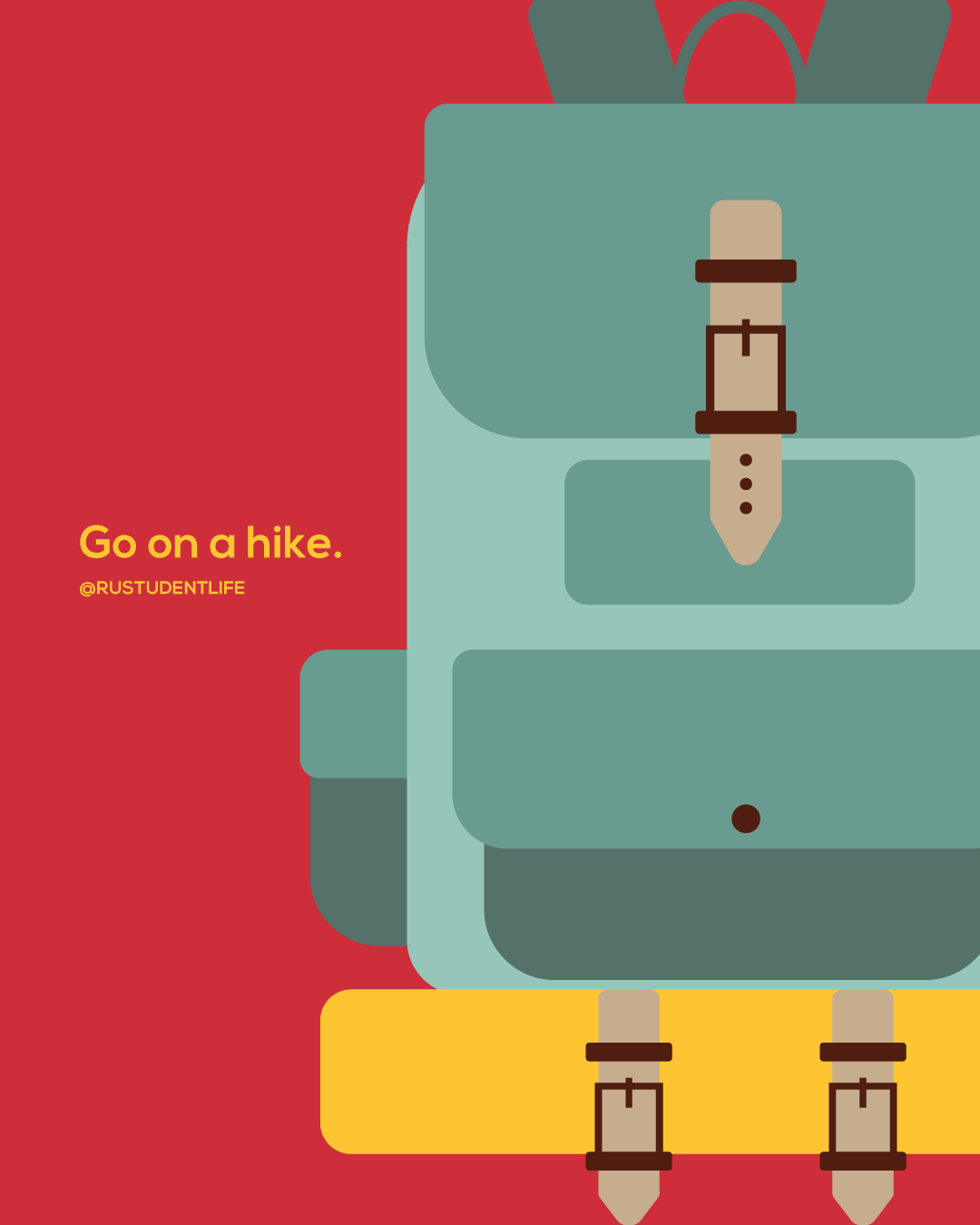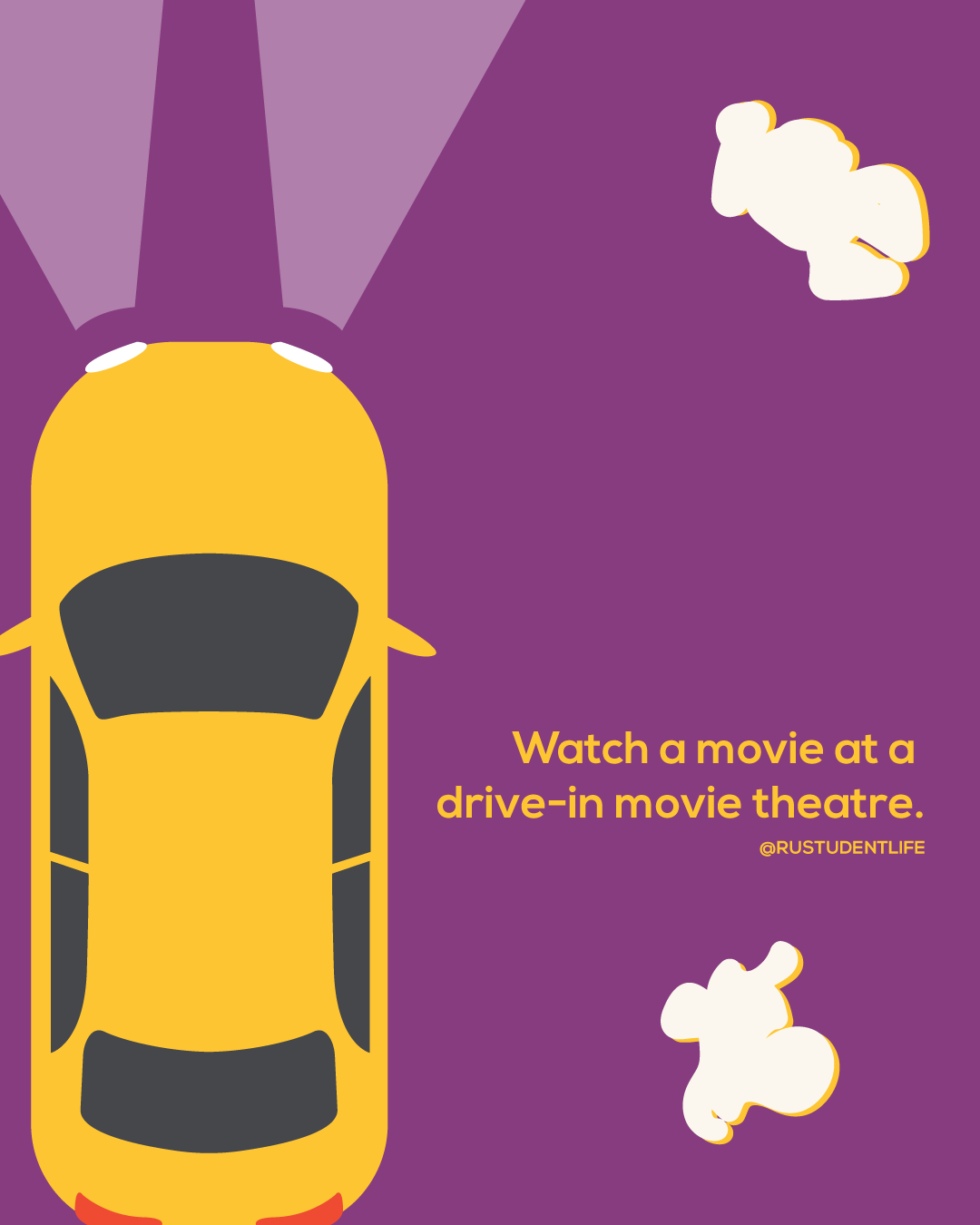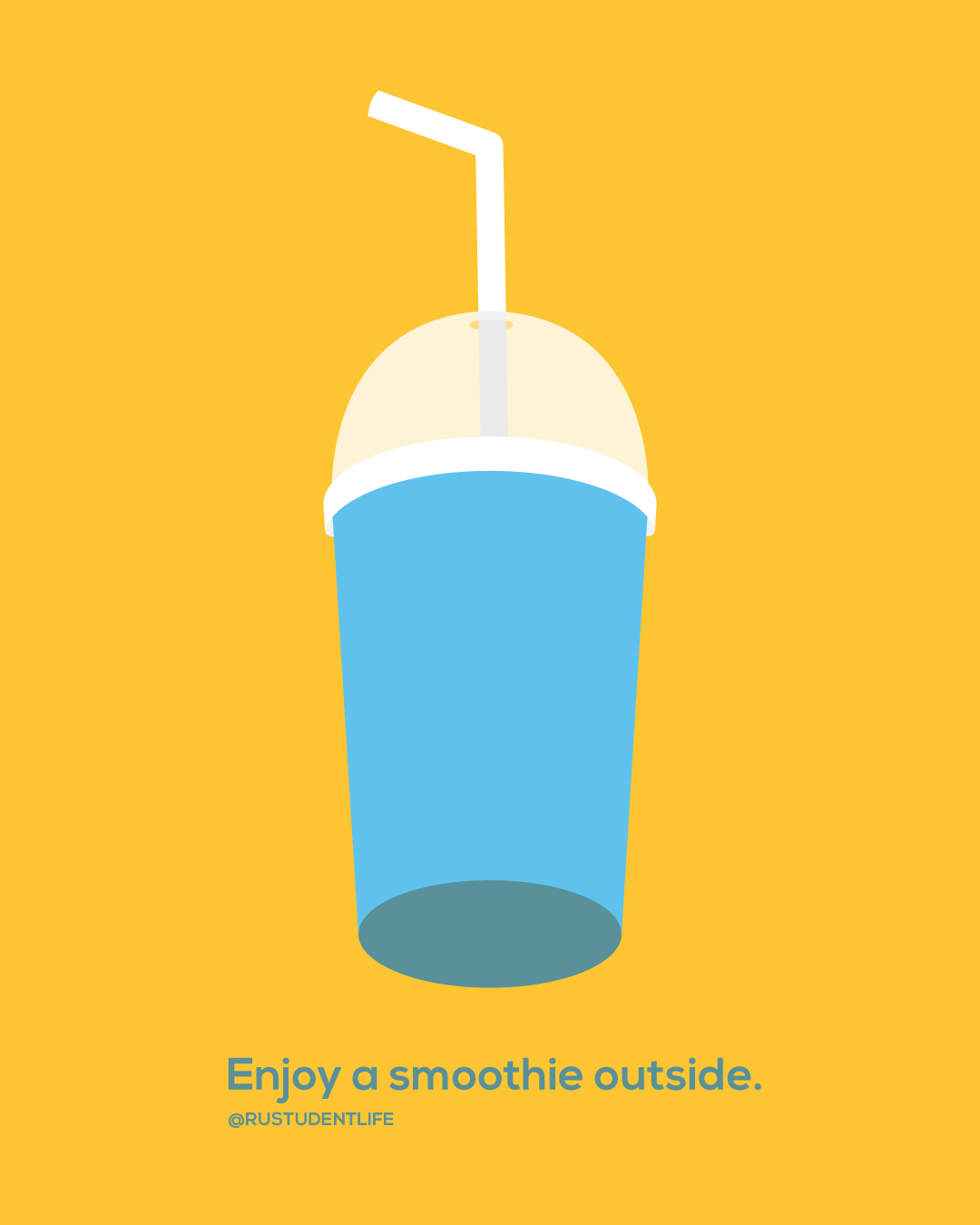 Here are some more fun graphics to give Instagram followers ideas on things to do during the summer.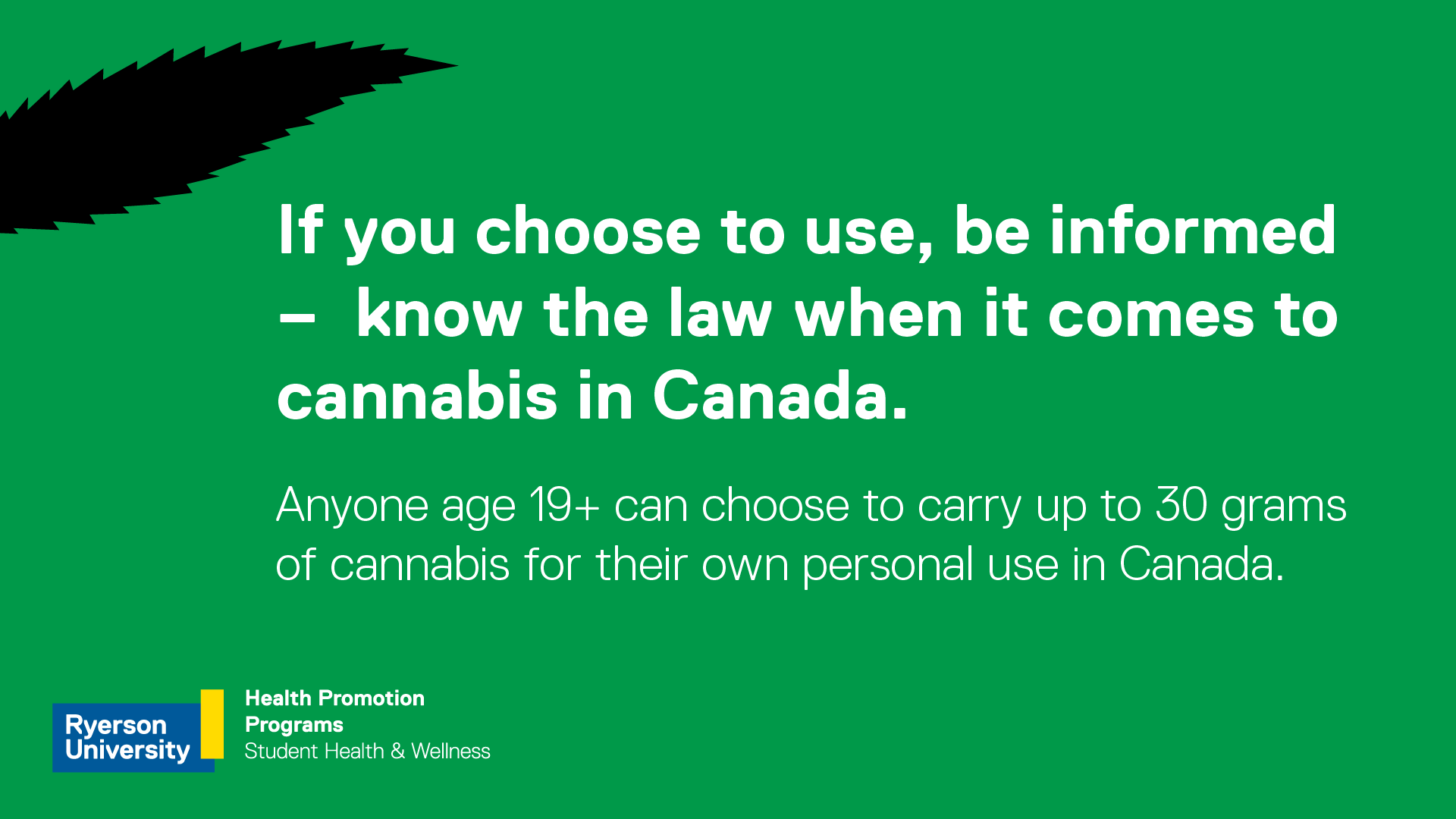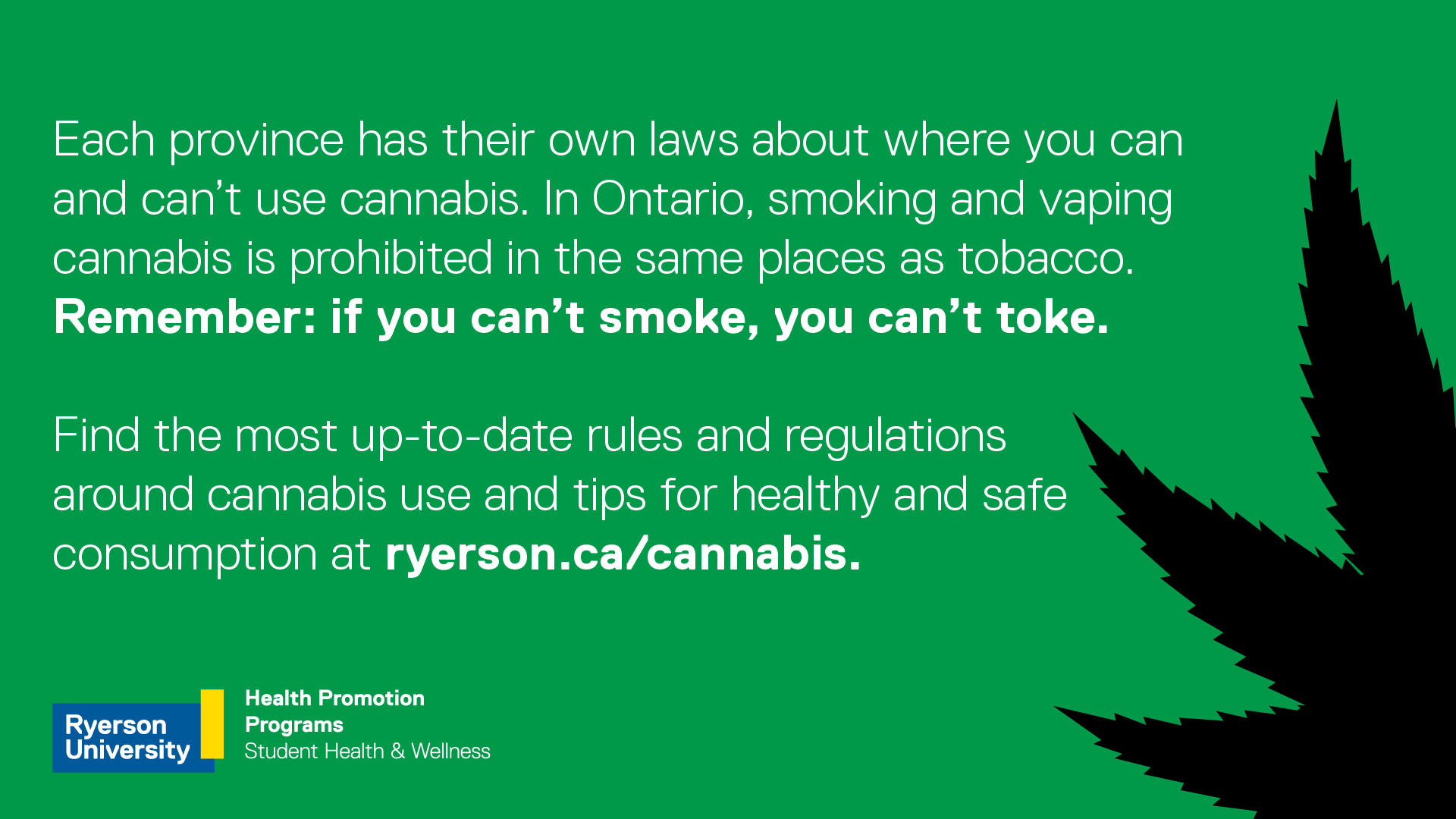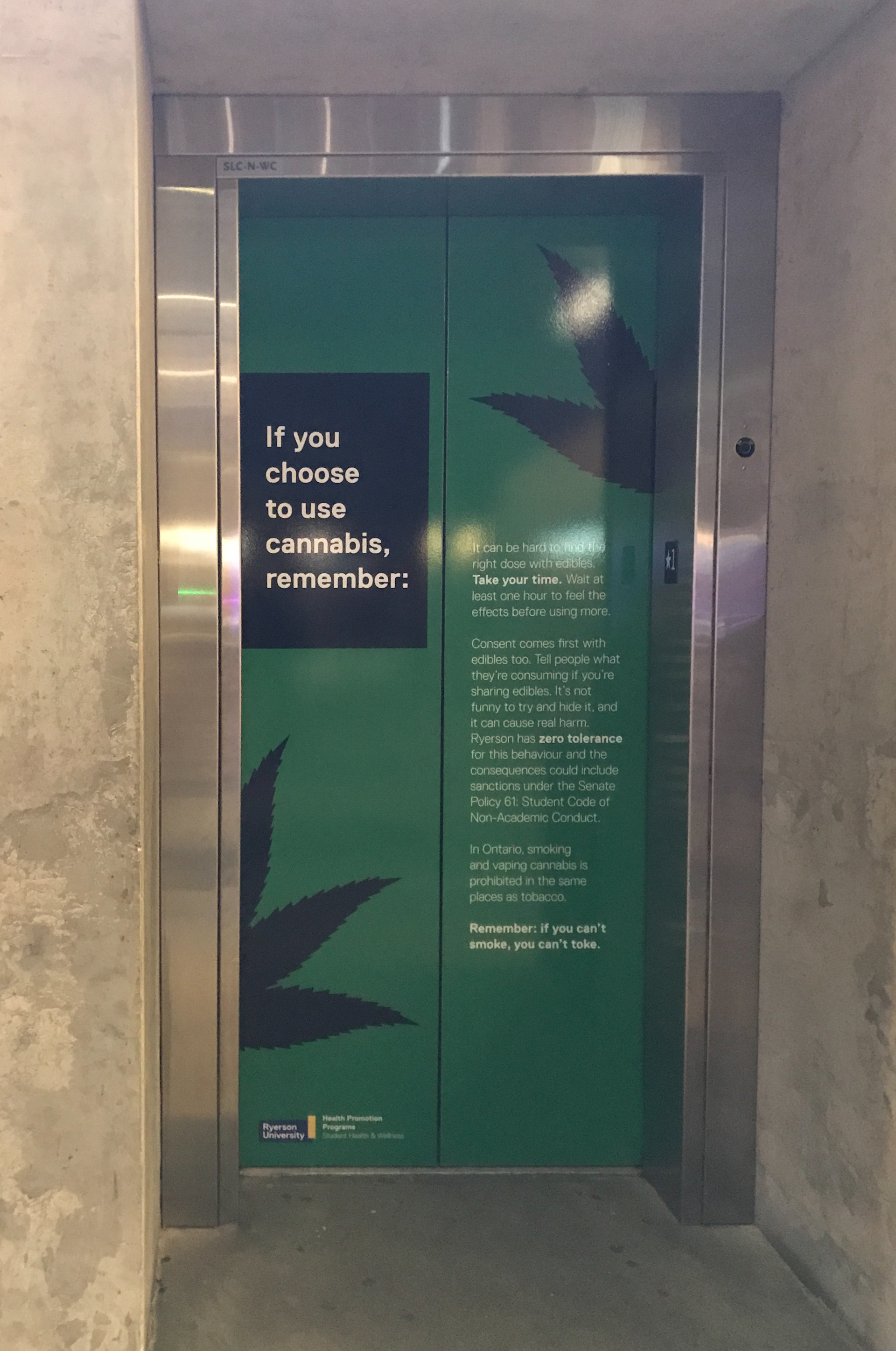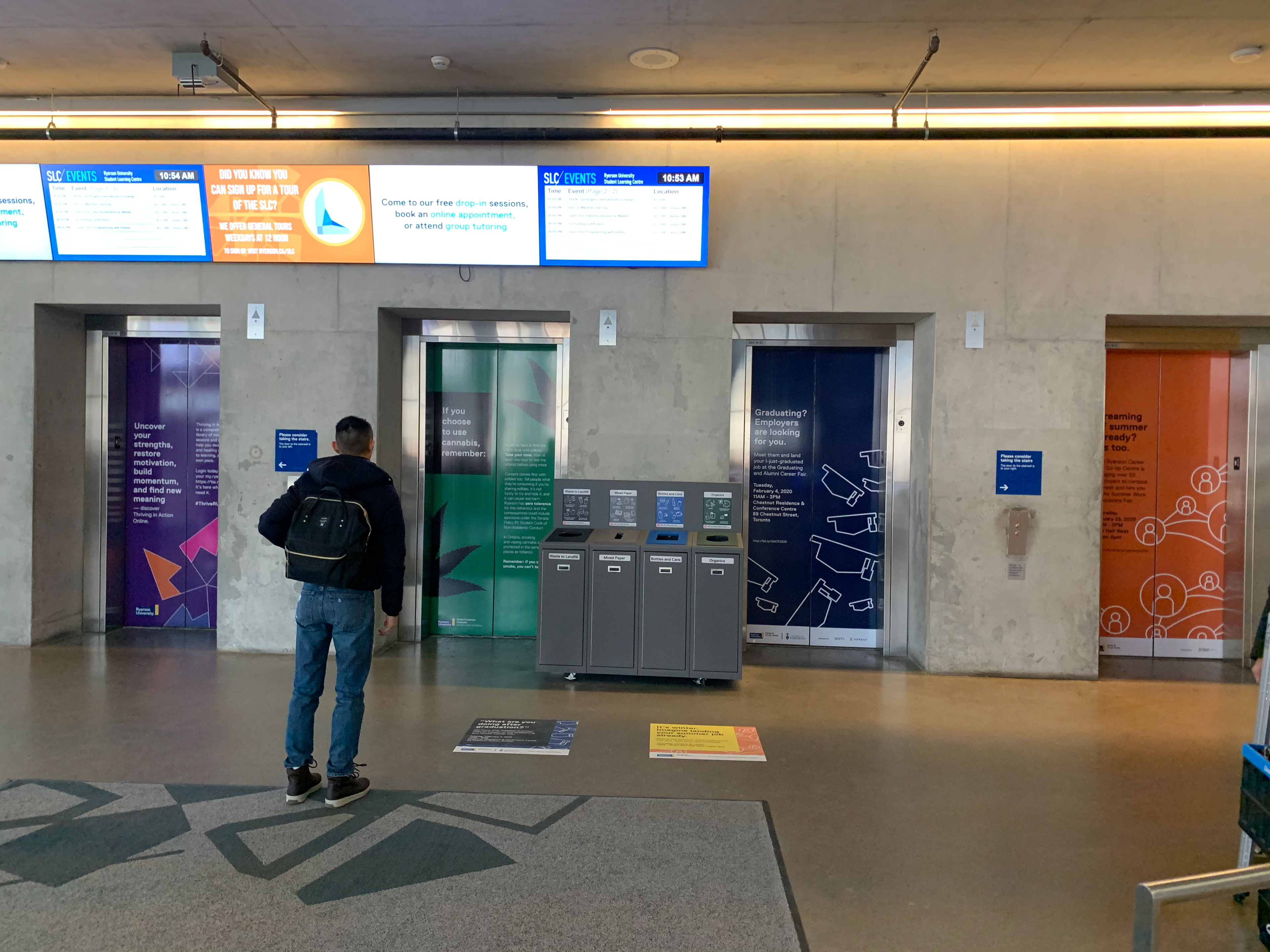 Ryerson University's Health Promotions Program launched a campaign about safe consumption and informing students about the effects of consuming edible cannabis products. I created Instagram stories, posts, TV screen graphics (found all over campus) and elevator activations surrounding this campaign in order to make sure students on campus are being safe when deciding on cannabis consumption. (Picture on Right: My elevator activation among other on-campus programs).
RU Student Life has become a home to me. Everyone in the office is so willing to help each other, whether it be an on-campus campaign or a fun video (like above). I get to work with so many other students from all types of faculties as it's a very welcoming and friendly environment. I've made some of my closest friends in the office and RUSL will always be a part of me. It's a place where I owe so much of my growth as a person.
After working as a Graphics and Web Assistant, I moved onto the role of Content Creator: Social Media Manager for the @RUStudentLife social accounts on Facebook,

Twitter

,

Instagram

,

YouTube

and Tik Tok (above post received a total of 275k+ views on Tik Tok and IG Reels combined). I work with a team of graphic designers, videographers and storytellers to bring the Ryerson community fun content made by students, for students.